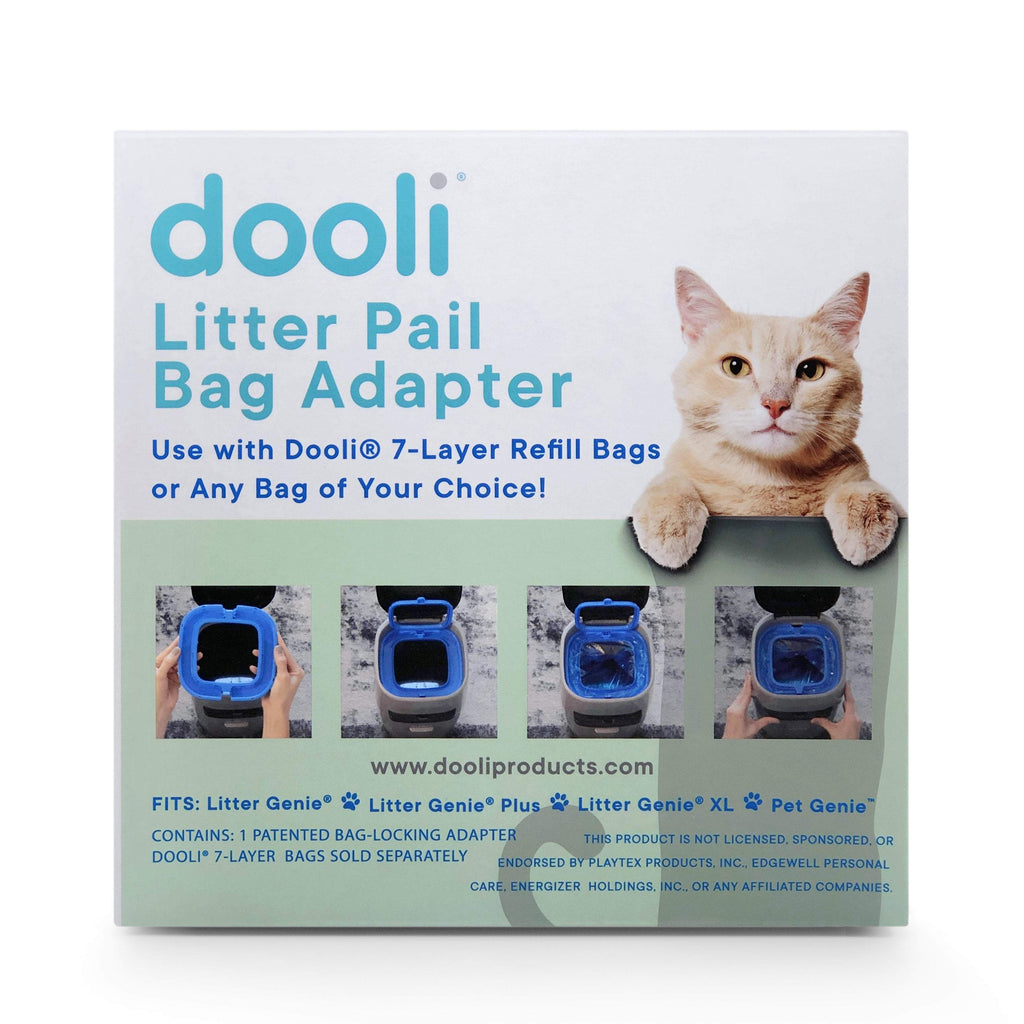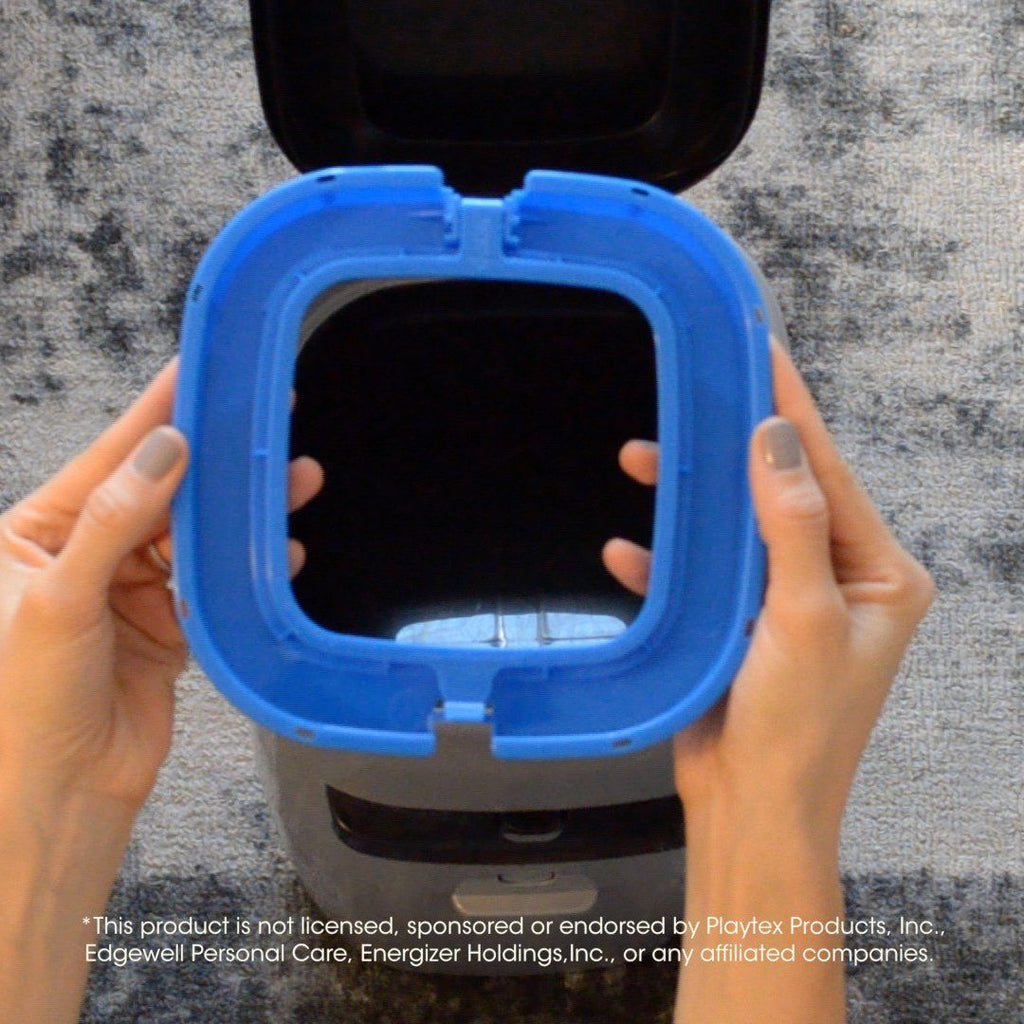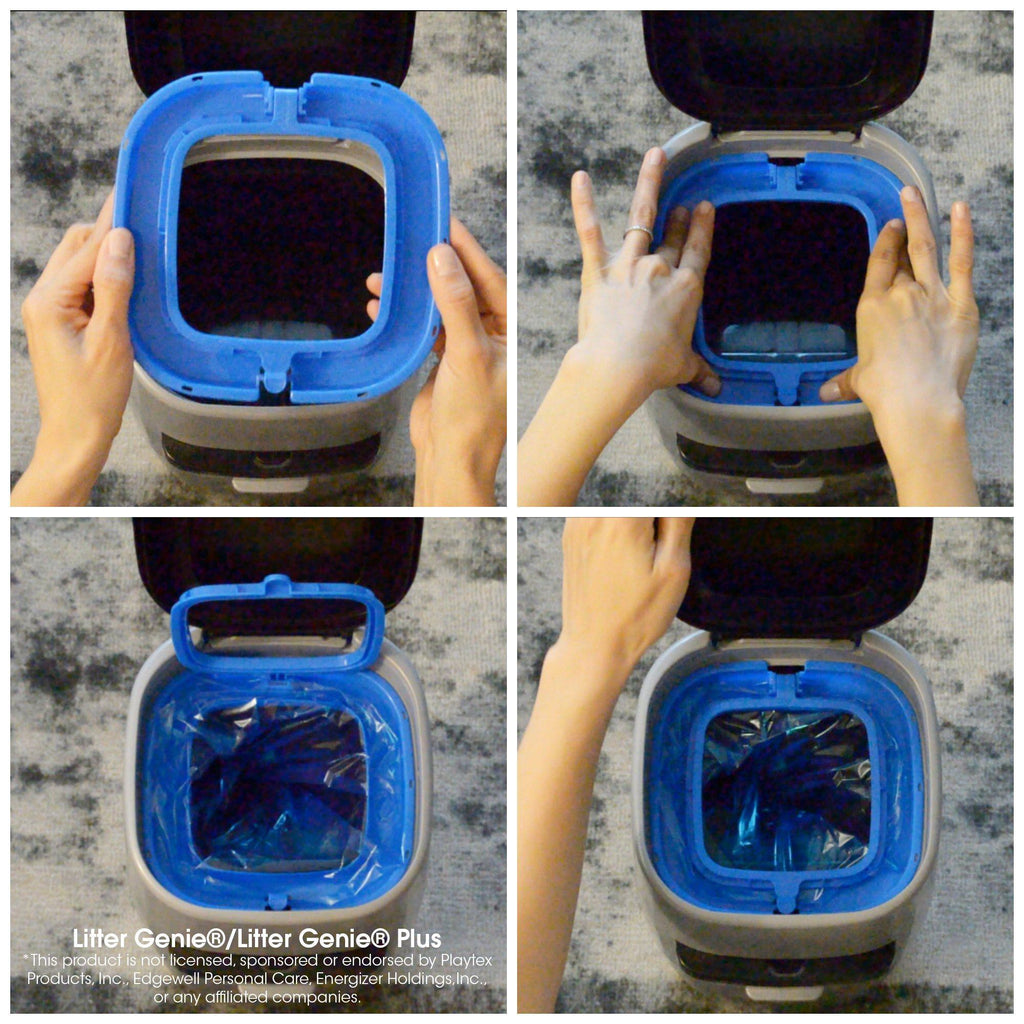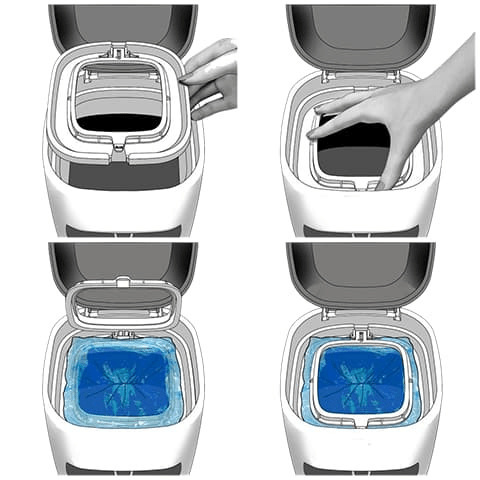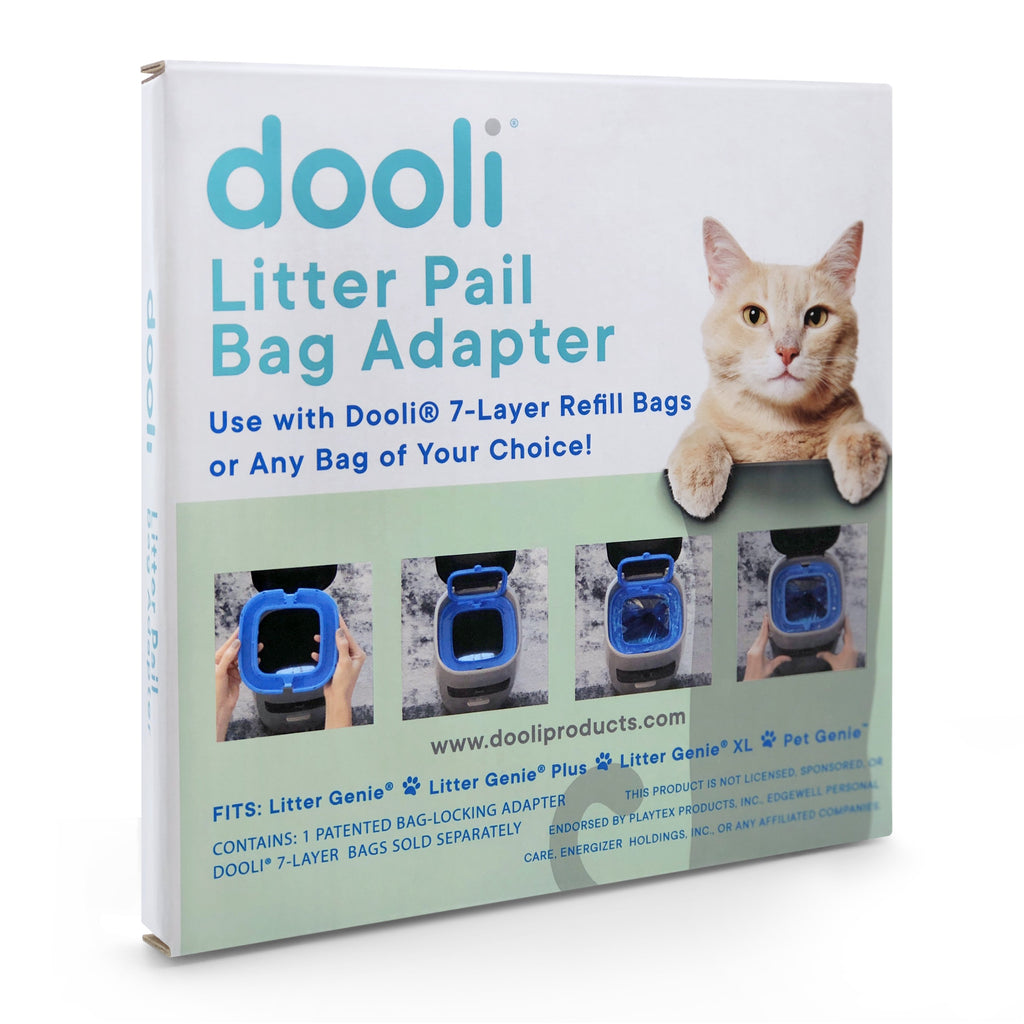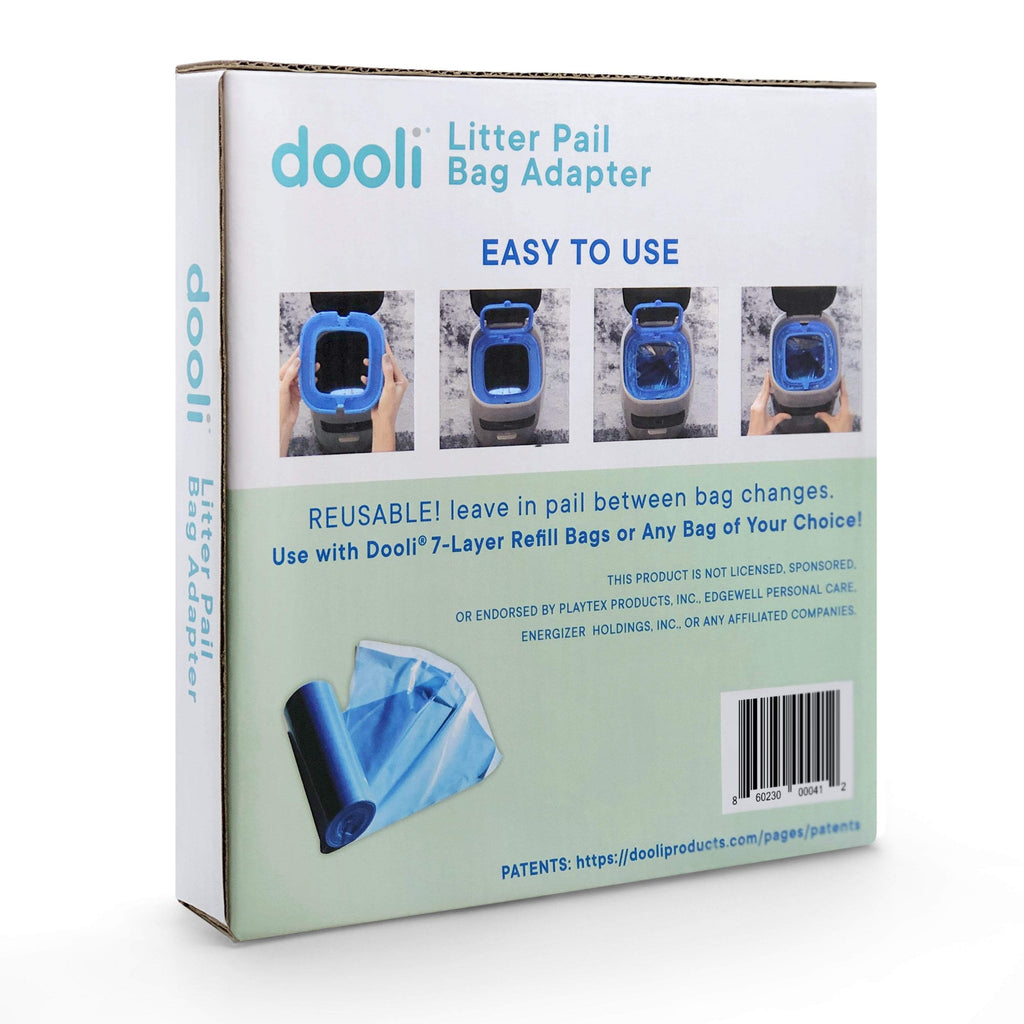 $14.99
$0.00
Cat Litter Pail Bag Adapter
Dooli™ patented litter pail bag adapters are uniquely designed to fit select Litter Genie®* and Pet Genie
™

pails


You can use any trash bag you want! 

OR: Use Dooli™ laboratory tested 7-layer bag refills for an extra layer of odor defense – 7-layers of very thin plastic film keep all the smelly smells inside. Dooli™ brand bags are designed to be the perfect width for our Dooli™ Cat Litter Pail Adapter and the perfect length for your pail. Plus, they are individually sized.



Dooli™ Litter
 Pail Bag Adapter fit the following
Playtex Litter Genie
®
Pails:
Litter Genie®

Litter Genie® Plus

Pet Genie™

Litter Genie® XL - NOTE: Our adapter only fits older versions of the XL pail. Our adapter does not fit the newer version. We are actively working on this. Thank you for your patience.