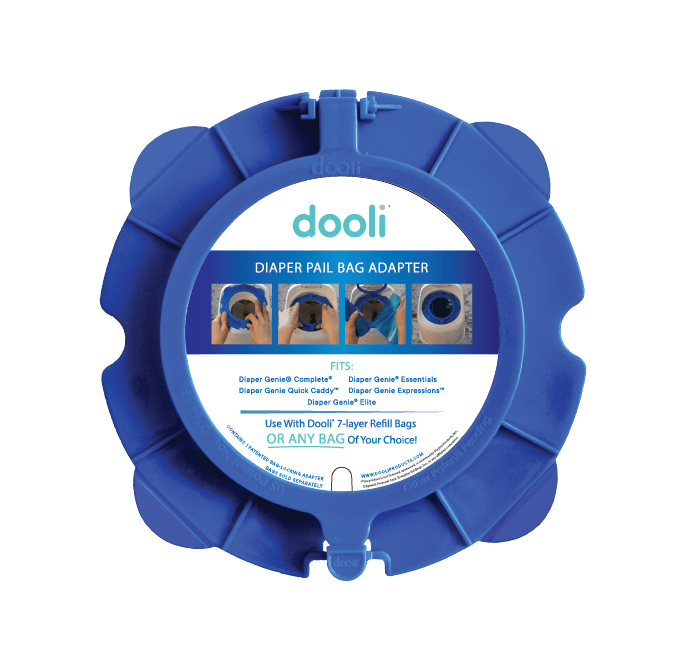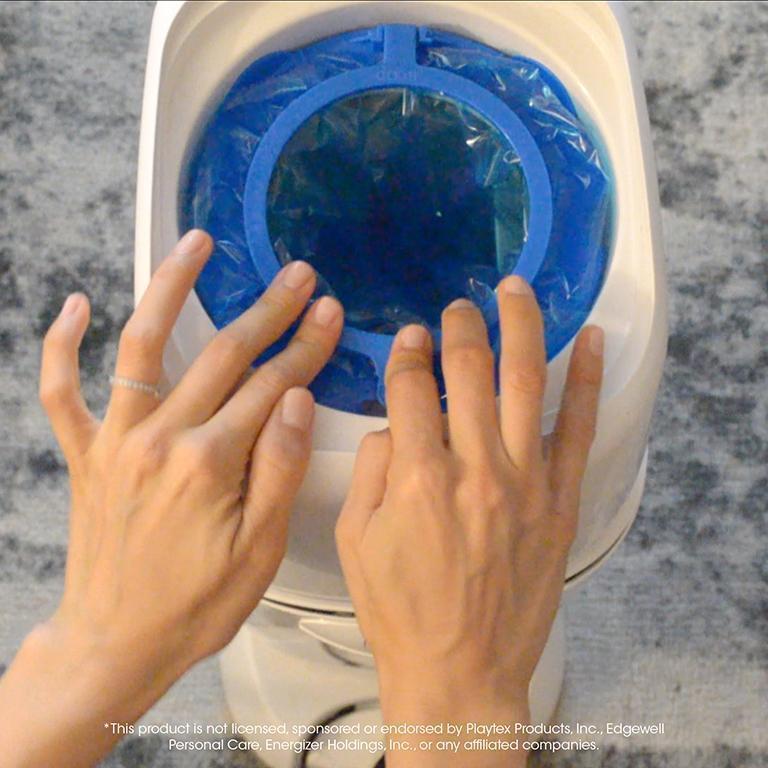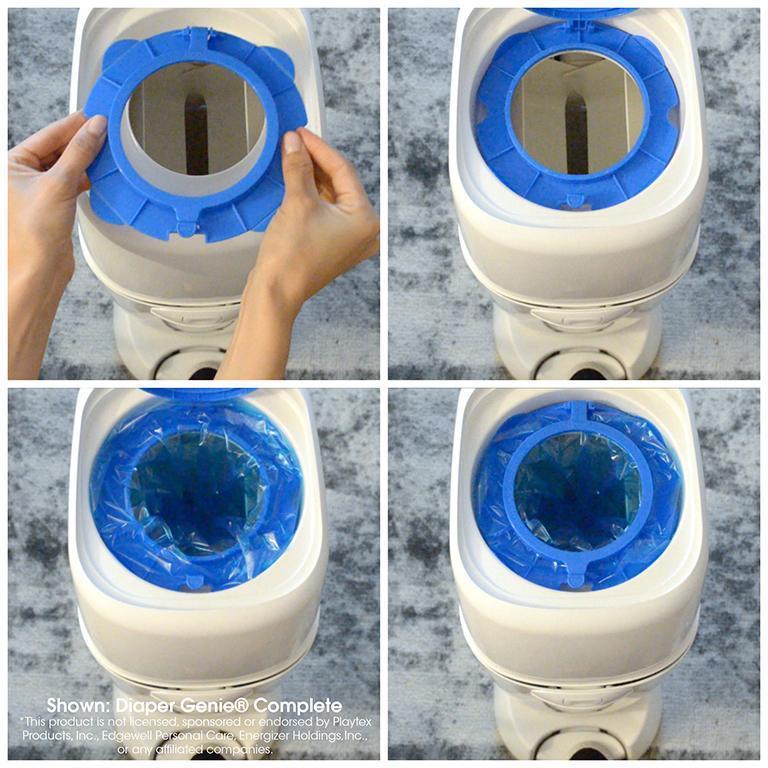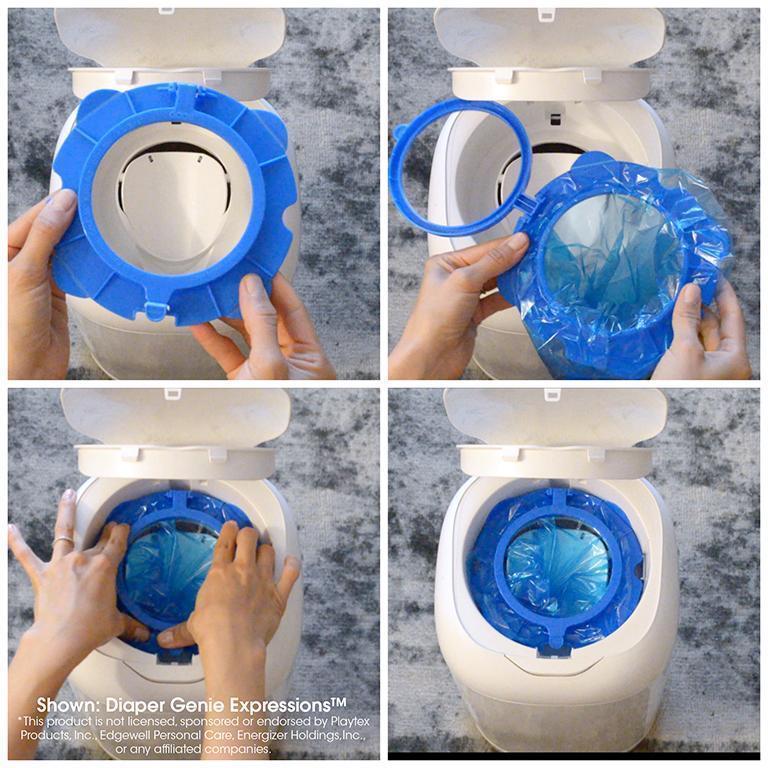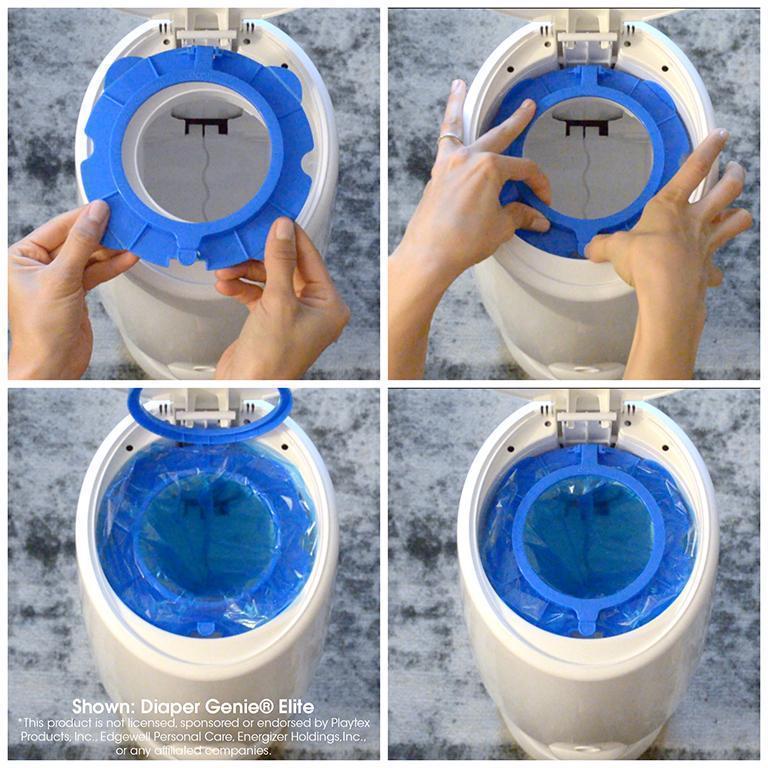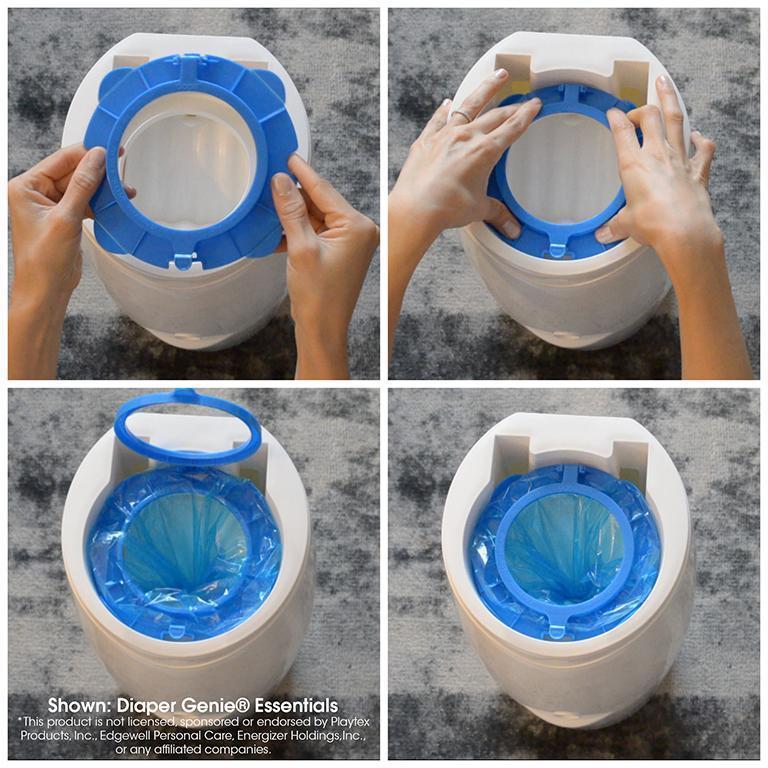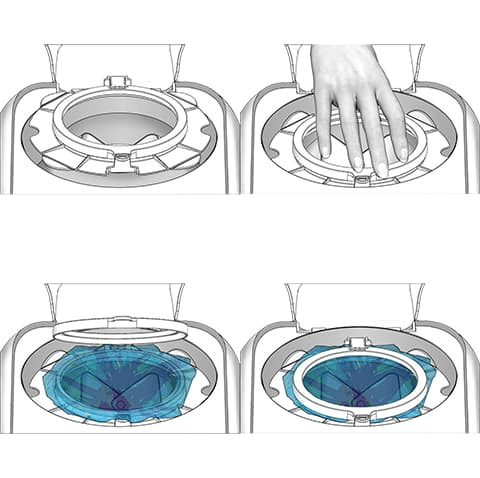 $13.99
$0.00
Diaper Pail Bag Adapter
Please note: this product is for Diaper Pails only. Please click here for the Cat Litter Pail Bag Adapter.
Dooli™ patented diaper pail bag adapters are uniquely designed to fit select Diaper Genie®* pails

You can use any trash bag you want! 
OR: Use Dooli™ laboratory tested 7-layer bag refills for an extra layer of odor defense – 7-layers of very thin plastic film keep all the smelly smells inside. Dooli™ brand bags are designed to be the perfect width for our Dooli™ Compatible Bag Adapter and the perfect length for your pail. Plus, they are individually sized.
Dooli™

Bag Adapters Fit the following Playtex Diaper Genie

®

Pails:
Diaper Genie® Complete (Best if used with a 20 Gallon Trash Bag or larger)
Diaper Genie® Elite
Diaper Genie® Essentials
Diaper Genie Expressions

™
We stand by our product 100% and believe in working with our customers to make sure everything goes smoothly! See here for our Refund Policy or e-mail info@dooliproducts.com should you have any questions or concerns. 
Scroll down for more videos!